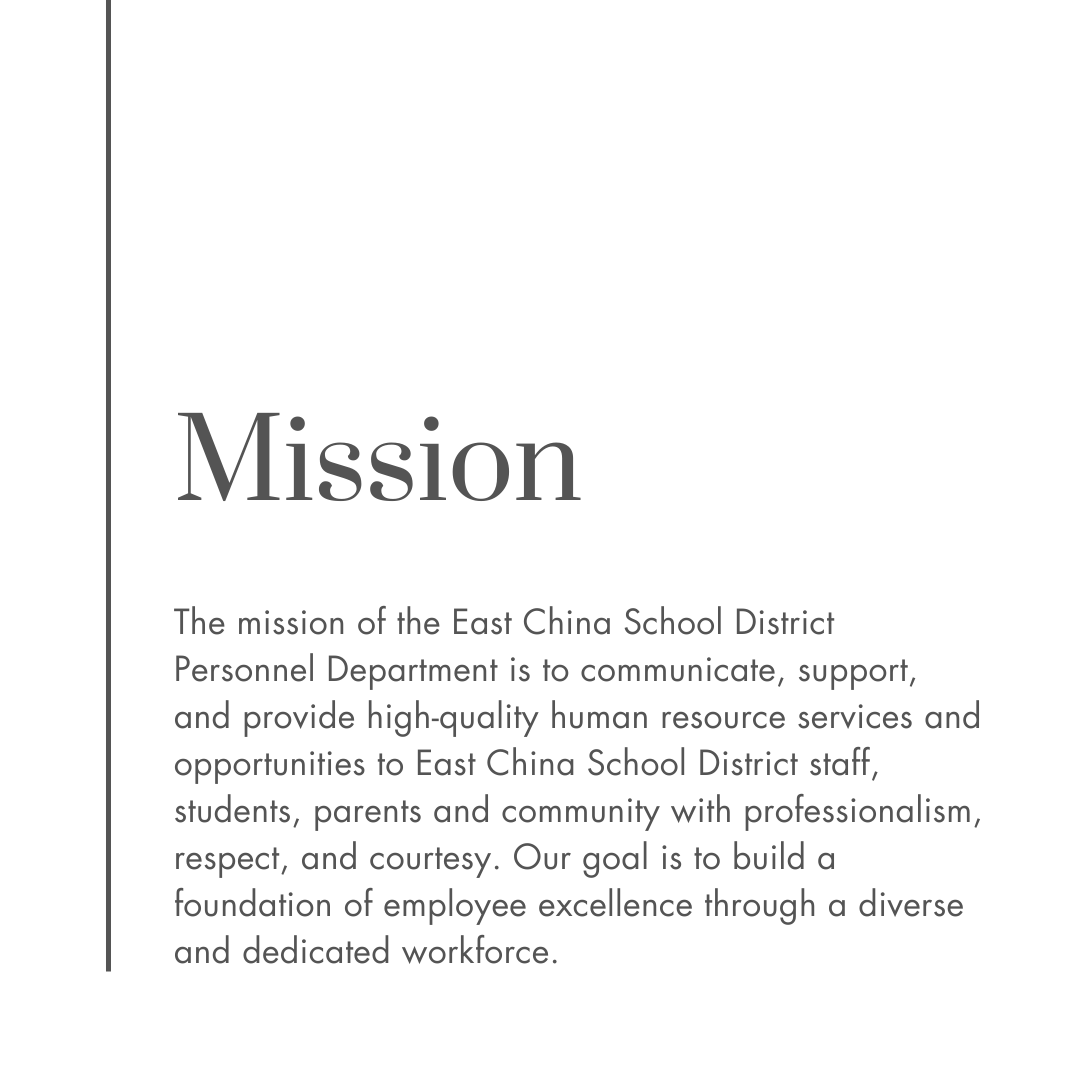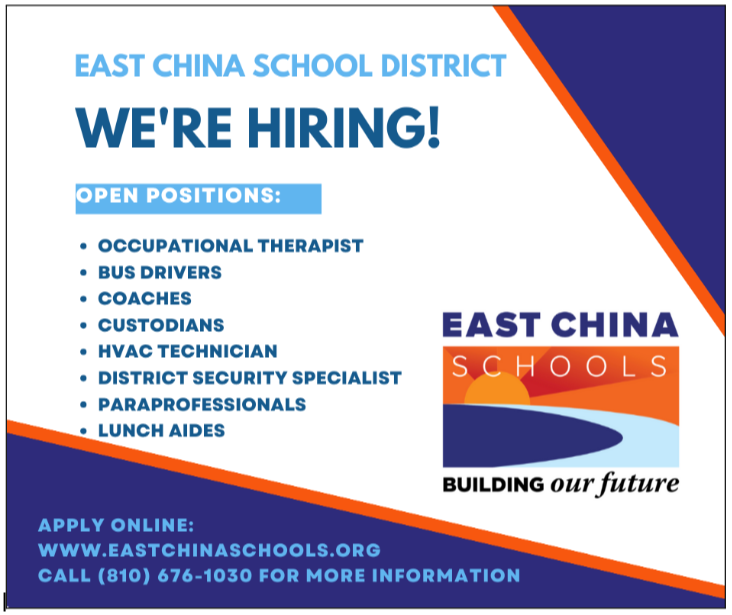 Join Our Team
As one of the leading employers in St. Clair County, East China School District makes a difference in the lives of thousands of children every day. We are looking for dedicated, qualified teachers and support staff members who are committed to helping us achieve our goal of a quality learning experience for all students.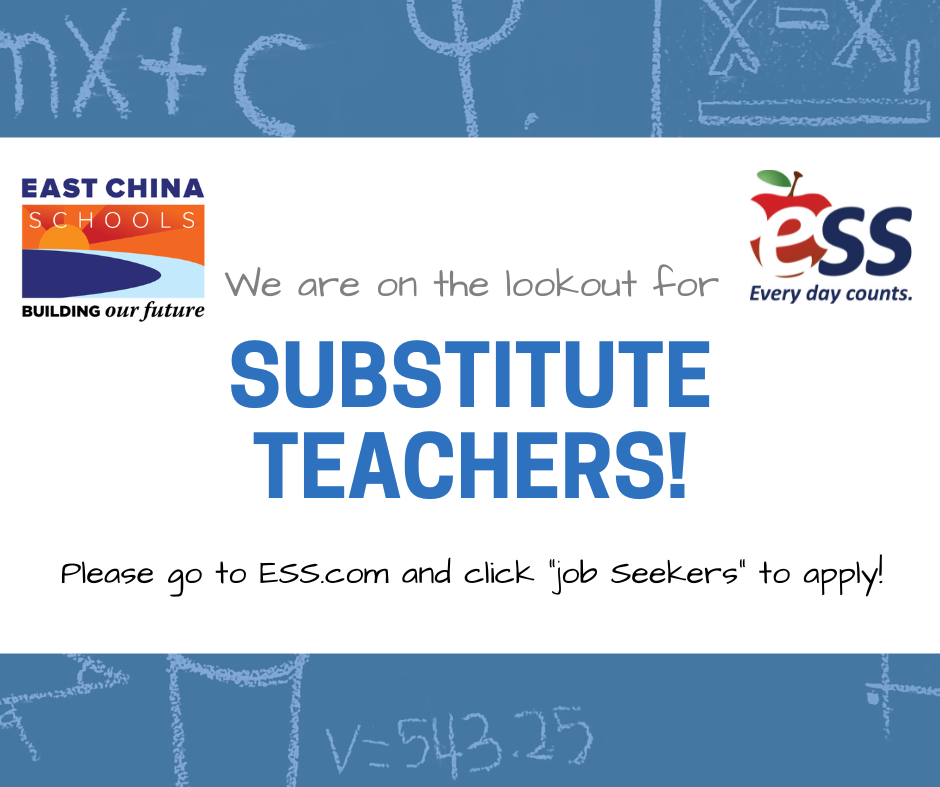 Notice of Nondiscrimination
The Board of Education is committed to maintaining a learning/working environment in which all individuals are treated with dignity and respect, free from discrimination and harassment. There will be no tolerance for discrimination or harassment on the basis of race, color, national origin, religion, sex, sexual orientation, marital status, genetic information, disability, or age. The District prohibits harassment and other forms of discrimination whether occurring at school, on District property, in a District vehicle, or at any District-related activity or event. The Superintendent will designate compliance officers and develop and implement regulations for the reporting, investigation, and resolution of complaints of discrimination or harassment.
All inquiries concerning the school district's implementation of its nondiscrimination policy (including Title VI, Title IX, and Section 504/Americans with Disabilities Act) may be referred to:
Dawn L. Demick, Assistant Superintendent
ddemick@ecsd.us
East China School District
1585 Meisner Road
East China, MI 48054